Table Magician And Walking Magician
Table magician is available for hire to corporate event, gala dinner, award ceremony, private events and wedding reception in Budapest and across Hungary. The show is performed by highly talented artists, so you can be sure that your guests will enjoy an entertaining and memorable experience. Find basic information, photo compilation and demo video of Table magician below. For more information and personalised offer to your event, please call us or write us in Contact menu!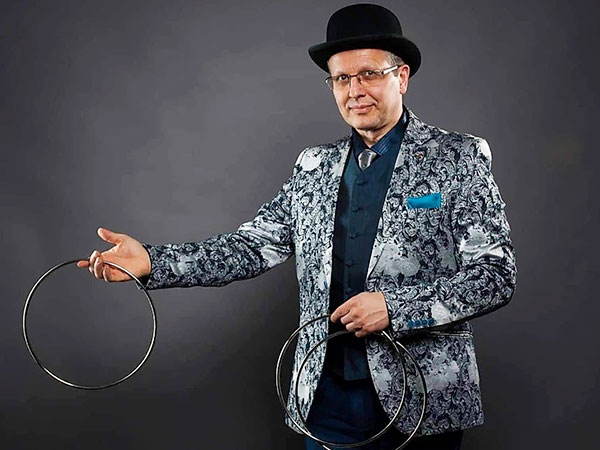 Table magician is available to any corporate event, gala dinner, award ceremony, private events and weddings. The magicians entertain the audience with funny and interactive magic tricks at the tables.
The show can be booked with 60-120 minutes performance featuring 1-4 magicians by your choice. The show requires suitable indoor or outdoor area at the event location.
The exact price depends on the duration of the show, on the number of magicians, on the date and location of the event.
Price: available from 450 EUR
Artist management and party entertainers hire are available to any event in Budapest and throughout Hungary as well. All prices for shows and performances on our website are indicative, exact prices depend on the size of audience, the date and location of your event. Basic prices apply to Budapest and to locations with a maximum 30 kms distance from Budapest. Special prices apply to events organised on locations which are more than 30 kms distance from Budapest and at Christmas time or New Year's Eve. We organise any entertainment tailored to your needs.
All performances need professional audio equipment and some of them need staging or dance floor and lighting. Our company delivers audio-visual and staging for entertaining events, corporate events, parties and wedding receptions, including all equipment the show you chose requires. We offer our professional sound systems, lighting, staging, projecting, LCD displays and LED walls to any event or stage show in Budapest and all over Hungary. We also provide professional AV hire service for party bands, live music bands, musicians, background music entertainers and party DJs.
Booking table magician, walking magician Budapest
If you are interested in hiring party entertainers in Budapest or Hungary, please send us your request by clicking on Contact menu. Please include the details of your event and information concerning the chosen service. Our Agency processes your request within 48 hours after receiving it, and will send our offer via email.
If you require our services or wish to book an entertainer, please confirm your booking with the details by email. You can make your booking via email or in person at our office in Budapest. Personal customer service is available upon prior phone consultation. Booking also requires contract and deposit payment.
Our company provides several payment options: bank transfer, credit card payment (by online payment link) and cash payment (including payment on site or in our office at Budapest). For more information about available payment methods, please click on Payment options.
Prices on our website do not include VAT.